📅 January 14 2023 – New Slice update available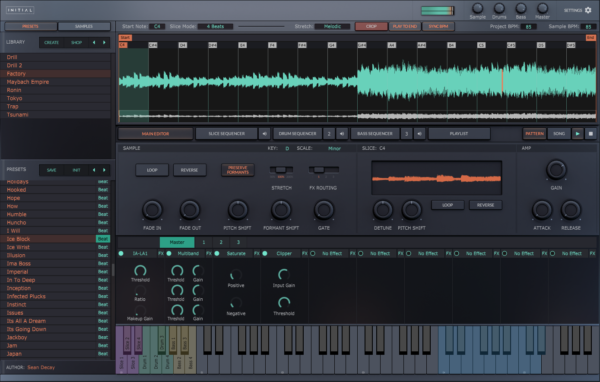 Initial Slice has been updated to version 1.2.2
 Stability fixes.
 UI Improvements.
 Fixed issues with looping, gating and reversing slices in certain situations.
 Global loop mode now ignores play to end and works the same as per Slice looping.
 Improved the original transient detect Slice mode and changed the name to "Auto Instrument"
 Added 7 new Slice modes. Different modes will work better for different types of loops.
 Slice markers can now be dragged by the line and not just the top handle.
 Gate didn't work for the first slice while reversing.
 Gate didn't work while looping and reversing.
The update can be downloaded in my account at the my updates tab. New installations do not require the update. All full and demo version installers have been updated to the latest version.