📅 May 16 2023 – Summer Sale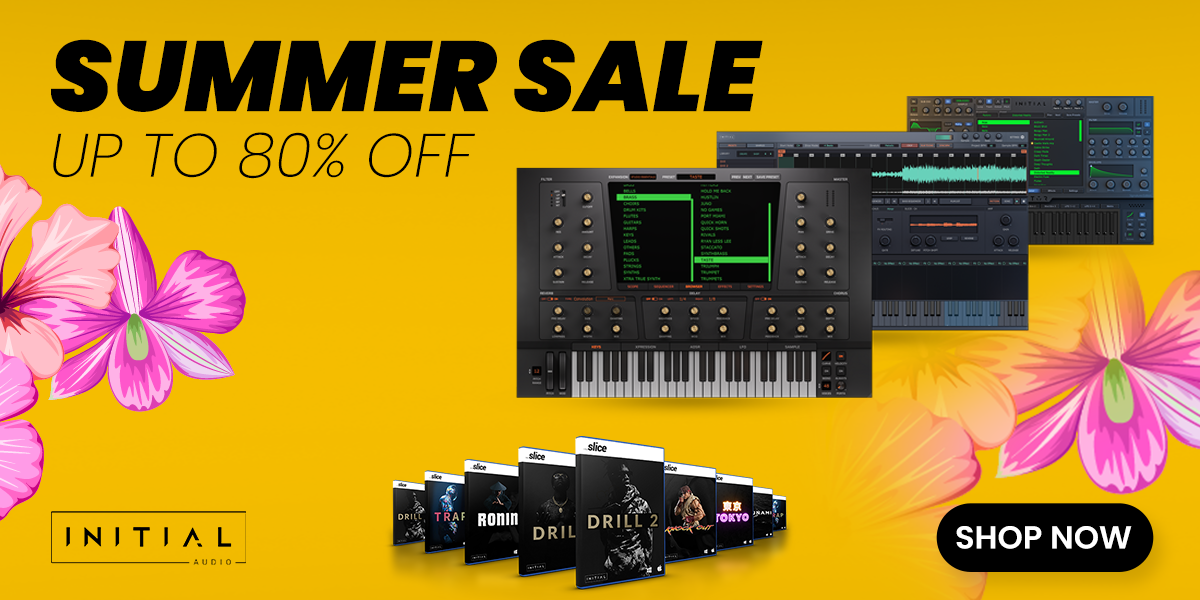 Dear music enthusiasts,
We hope this news finds you in high spirits and ready to embrace the summer vibes! We have some exciting news to share with you – our Summer Sale is now live at Initial Audio, offering incredible discounts of up to 80% off on our premium audio plugins. Get ready to elevate your music production with these sizzling deals!
🔥 Here are some of the fantastic discounts available during our Summer Sale:
🌟 All Expansion Packs – 60% Off
Enhance your sound library with our diverse expansion packs, now at an irresistible discount. Unleash your creativity across various genres and explore new sonic territories.
Experience the power of our flagship virtual instrument plugin, Heat Up 3. With its extensive collection of over 1500 instruments and presets, Heat Up 3 will inspire you to create captivating melodies and groundbreaking tracks.
🎛️ Sektor Wavetable Synthesizer – 50% Off
Discover the limitless possibilities of sound design with Sektor. Unleash your sonic creativity and sculpt cutting-edge sounds that will captivate listeners.
🔪 Initial Slice Loop Slicer Plugin – 50% Off
Chop, slice, and transform your loops like never before with Initial Slice. Unlock a new level of rhythmic experimentation and infuse your tracks with dynamic energy.
🎵 808 Studio Bass Synth – 50% Off
Craft earth-shaking basslines that will shake the foundations of your tracks. 808 Studio is the go-to plugin for producers seeking that iconic 808 sound.
🎚️ Slowmo and Reverse Effect Plugins – 80% Off
Inject ethereal atmospheres and unique textures into your music with our mesmerizing Slowmo and Reverse effect plugins. Transform your sounds with ease and add a touch of magic to your compositions.
🎛️ Master Suite Effect Plugin – 75% Off
Polish your mixes to perfection with our Master Suite plugin. Unlock powerful mastering tools that will elevate the overall sound quality of your tracks.
And that's just the beginning! We have more exciting offers waiting for you at Initial Audio. Explore our website and discover even more plugins and discounts tailored to enhance your music production journey this summer.
🌞 Embrace the summer spirit and elevate your music with Initial Audio's Summer Sale. Don't miss out on these exclusive deals – they won't last forever! Visit initialaudio.com and take advantage of these incredible discounts today.
🌼 We wish you a creative and inspiring summer filled with beautiful melodies and unforgettable productions. Thank you for being a part of the Initial Audio community.
🎧 Let's make music that shines brighter than the summer sun!
Best regards,
The Initial Audio Team