300 New Presets
Introducing the Synthwave Heat Up 3 Expansion Pack – a powerful collection of 300 new presets, designed to transport you to the neon-soaked realms of 80's retro music and beyond. Inspired by not only the iconic sounds of the past but also the modern productions that incorporate synthwave elements, including artists like Tory Lanez and The Weeknd, this expansion is a must-have for music producers seeking to infuse their tracks with nostalgic synthwave vibes.
With a size of approximately 3GB, this expansion delivers an extensive range of meticulously crafted presets across various categories. Dive deep into the sonic arsenal, featuring 808's, bass, bells, brass, choirs, guitars, keys, leads, synths, pads, and more. Each preset has been meticulously programmed to capture the essence of the synthwave genre, enabling you to instantly evoke the distinctive soundscapes of retro-futurism in your music.
Experience the fusion of vintage charm and modern sensibilities with the Synthwave Heat Up 3 Expansion Pack. Elevate your music productions, capture the essence of synthwave, and create tracks that resonate with the soul of the past while embracing the sonic possibilities of the future. Explore the 300 presets, embrace the Cyberpunk skin, and embark on a musical journey that takes you back in time while propelling you forward.
Incl. New Skin
As an exclusive bonus, the Synthwave Heat Up 3 Expansion Pack introduces a brand new skin named Cyberpunk, which perfectly complements the aesthetics and atmosphere of the synthwave genre. Immerse yourself in a visually stunning interface that enhances your creative experience, while the presets transport you to a nostalgic world filled with glowing city skylines and pulsating neon lights.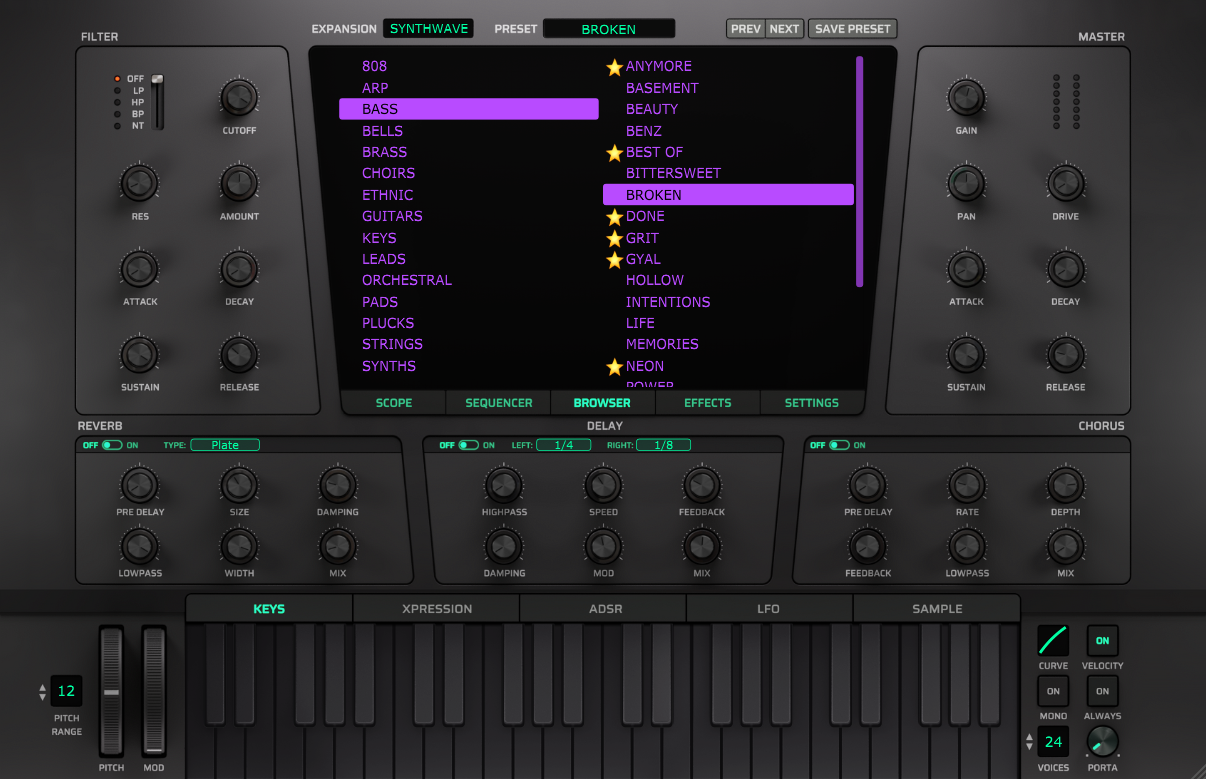 Audio Demos
Immerse yourself in the world of Synthwave with our exclusive beat demos, showcasing the remarkable sounds from the expansion pack. Experience the exceptional quality of presets inspired by artists like The Weeknd, Tory Lanez and more. These demos offer a glimpse into the vast potential of Synthwave, but there's so much more to explore. Unlock the ultimate sound library for authentic Synthwave music production today.
How to import Expansions
This short video shows you how to add expansion packs to Heatup3. In order to load this expansion pack you need the latest version 3.5.0