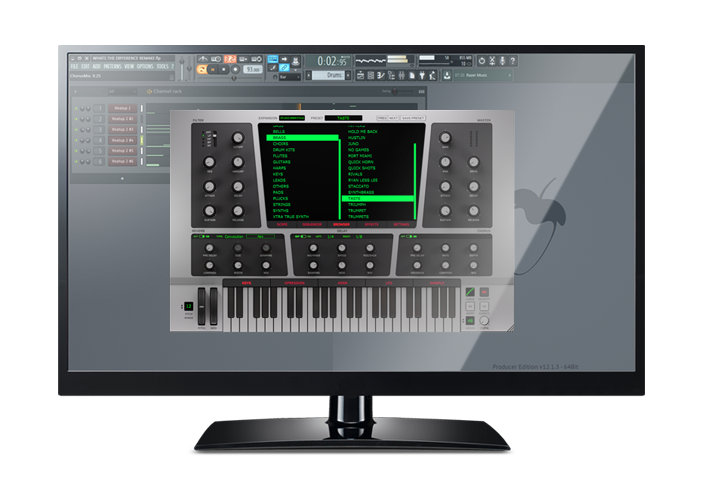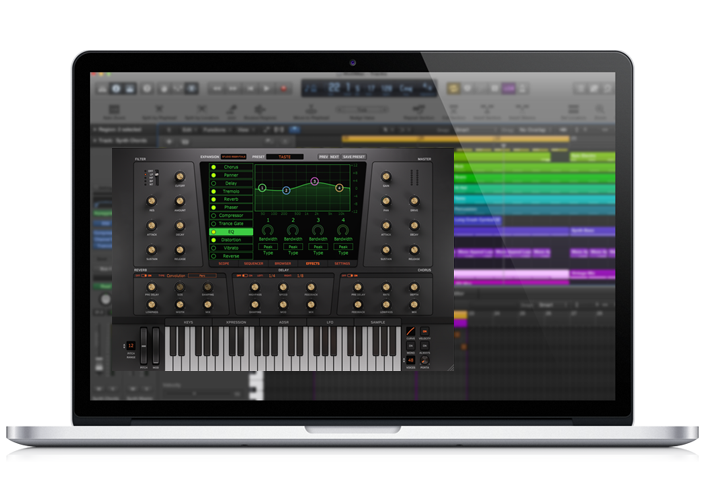 Because Quality Matters
Unleash your creative potential with Heat Up 3, a game-changing virtual instrument designed to help you taking your productions to the next level. Don't let your investments go to waste – by choosing Heat Up 3, you're investing in an extensive collection of top-tier virtual instruments at the cost of a video game! This comprehensive collection of high-quality sounds ensures that you'll be equipped for years to come.
Heat Up 3 seamlessly integrates with all leading Digital Audio Workstations, ensuring maximum compatibility. The plugin effortlessly supports various formats, including VST, VST3, Audio Units, and AAX. Additionally, Heat Up 3 offers a Standalone application option, enabling you to harness its power even without a DAW. Your music creation experience just got more versatile and convenient.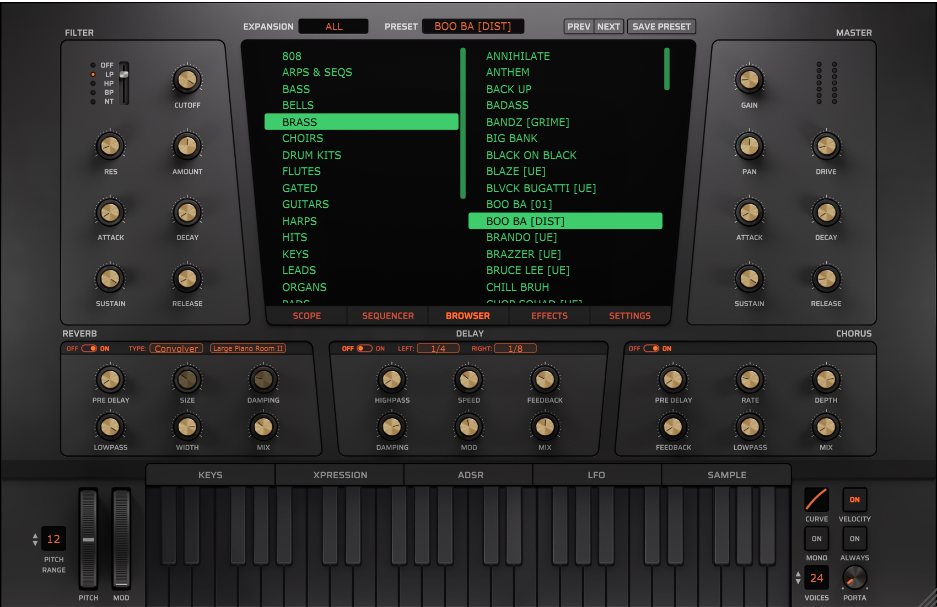 Embrace Heat Up 3
Welcome to the future of music production, where Heat Up 3 reigns as the next evolution of our acclaimed Heat Up 2 virtual instrument. Our mission? To redefine sound quality and bring unparalleled expression to every instrument. With an extensive collection of 1500 instruments and four expansion packs – Studio Essentials, RnB Essentials, Urban Essentials, and Grime – Heat Up 3 is tailored to modern genres like Hip-hop, Trap, Drill, RnB, and EDM, making it your go-to solution for crafting contemporary hits.
Why Heat Up 3
In a world saturated with audio plugins, Heat Up 3 stands apart. What sets it on a league of its own? It's a fusion of top-notch quality, unmatched value, and a diverse soundscape that caters to every producer's needs.
Heat Up 3's secret lies in its foundation – meticulously sourced high-quality multi samples from real instruments, analog synthesizers, and digital hardware. It effortlessly encapsulates the essence of various instruments, creating an intuitive plugin that's your ticket to sonic mastery.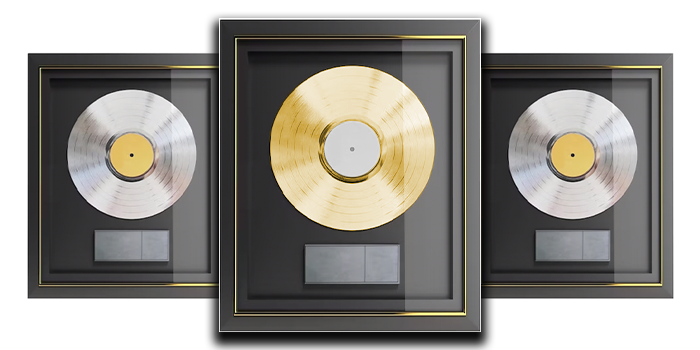 Crafted for Excellence
Immerse yourself in a world of sonic excellence with Heat Up 3's precisely captured instruments. Each key, each note, resonates with unparalleled clarity across the keyboard spectrum. Elevate your sound further with premium effects and expressive capabilities that breathe life into your compositions. Dive into an extensive library boasting 1500 Factory Presets spanning 26 categories, encompassing 808s, arps, bells, brasses, keys, synths, strings and more.
Your Journey Starts Here
Heat Up 3 isn't just software; it's an investment in your growth. When you opt for Heat Up 3, you're not only gaining access to an extraordinary tool but also to a legacy curated by industry professionals over years. It's no wonder that esteemed gold and platinum awarded producers globally choose this plugin. Elevate your music, elevate your identity, and elevate your experience with Heat Up 3.

Expansion Packs
Experience the advantage of having Heat Up 3 as part of your toolkit. Seamlessly update your library with our latest expansion libraries, meticulously crafted by our seasoned producers and sound designers. Choose from a vast selection of over 50 expansion packs, empowering you to integrate more than 10,000 instruments into your Heat Up 3 plugin.
With over 15 years of expertise, our commitment lies in curating industry-standard sounds and maintaining a distinct edge over your competitors. Recognizing the paramount role of sound selection, our ever-expanding banks consistently provide you with contemporary, up-to-the-minute sounds. Alternatively, they can transport you back in time with coveted, nostalgic tones from the past. Elevate your musical journey with Heat Up 3's perpetually evolving sonic possibilities.
Browse All Expansions

Details
1500 multi sampled instruments in categories such as Keys, Brass, Bass, Hits, Pads, Leads, Organs, Arps and Sequences, Plucks, Strings, Synths, Drum Kits, Bells, Choirs and much more! Basically every sound you could possibly need to make your next song.
Expression page making each instrument more natural sounding and expressive.
12 High Quality effects in a reorderable effect rack, such as Reverb, Chorus, Compressor, Vibrato, Tremolo, Reverse and more.
Powerful sequencer with lots of presets to inspire your next song. With a Humanize mode for extra realism.
2 ADSR envelopes and 2 LFOs with waveform editor routable to any parameter.
Crystal clear limiting algorithm to limit the output of Heat Up. Even if the output goes above 0 decibels (clipping) there will be zero distortion.
Atmosphere layer, add extra atmosphere to your instruments with sounds like tape hiss, vinyl sounds, wind, rain and much more. Drag and drop your own samples to use as an atmosphere layer.
On Release Sample. Select a sample to play on release either always or randomly. Drag and drop to use your own release samples.
Recommended system requirements:

4 Core CPU
8 GB Ram
64Bit VST or AU compatible Digital Audio Workstation ( DAW )
Give the free demo a try to make sure the plugin performs well on your system before you purchase a license.