Next Generation
Initial Audio proudly presents Heat Up 3. A major update to our hugely successful Heat Up 2 virtual instrument loved by music producers across the globe! The focus of Heat Up 3 is even better sound quality and much more expression to really bring out the best of each instrument. The Heat Up 3 Ultimate Edition comes with over 10.000 instruments including 45 Expansion Packs on a custom 480GB Solid State Harddrive which can be used as external device.
Heat Up 3 comes as a VST plugin for Windows and a VST and Audio Unit for Mac. Also included is a standalone app for both Windows and Mac so HeatUp 3 can be played without a DAW (Digital Audio Workstation).

Why Heat Up 3
There are many choices out there today for music producers when it comes to audio plugins. We are sure you already have many plugins that you love so why buy Heat Up 3? The simple answer is quality, value and a massive range of sounds that every producer needs, all in one simple to use plugin.
The main advantage of Heat Up 3 is that it uses high quality multi samples recorded from many different sources, we have real recorded instruments such as pianos and brasses as well samples from a multitude of analog and digital hardware. Heat Up 3 captures the unique sound of lots of different types of instruments, all rolled into one easy to use plugin.

10.000
Presets
The Heatup3 Ultimate Edition comes with 45 Expansion Packs and over 10.000 presets in 45 categories such as 808´s, Arps, Sequencies, Bells, Brasses, Choirs, Drums, Keys, Guitars, Flutes, Synths, Vox, Ethnic, Harps and many more. Heatup3 is the perfect virtual instrument for beginners and professional music producers looking for the state of the art sound.
Each instrument in Heat Up has been recorded to the highest quality possible. Every instrument is multi sampled across the entire keyboard range ensuring the best audio quality from the lowest to the highest key. Add to this our high quality effects, crystal clear limiter and expressive capabilties and the result is one of the best quality virtual instruments on the market today.
ADD TO BASKET
Audio Demos
A selection of audio demos made with the Heatup3 Ultimate Edition.
Details
Over 10.000 multi sampled instruments in categories such as Keys, Brass, Bass, Hits, Pads, Leads, Organs, Arps and Sequences, Plucks, Strings, Synths, Drum Kits, Bells, Choirs and much more! Basically every sound you could possibly need to make your next song.
Incl. 45 Expansion Packs: Flex, Hybrid, Fuego, Maybach Ambition, Raw Lofi, Sauce2, Drip, Saint, Tribute, Drill, Grind, Vibe City, 6ix, Drill2, Vintage Hiphop, VVS, 808 Massacre, 808 Massacre 2, Analog Circuitry, Blackout, EDM Monsters, EDM Trap, Gold, Grime, Hiphop Legends, Kush Lab, Lo Fi, Platinum Factory, RnB Essentials, Street Cinema, Studio Essentials, Trap Empire, Trap or Die, Trap Phantom, Urban Essentials, Urban Supreme, Afro Trap, Vendetta, The North, Weekend, Lo Fi 2, Deep House, Sauce, Westcoast and Purple Slime.
Incl. 7 Bonus Drumkits: Swag, New Wave, Blackout, Legacy, Nemesis, Tropical, West Coast Bangers
Incl. 480 GB custom SSD external Harddrive
Expression page making each instrument more natural sounding and expressive.
12 High Quality effects in a reorderable effect rack, such as Reverb, Chorus, Compressor, Vibrato, Tremolo, Reverse and more.
Powerful sequencer with lots of presets to inspire your next song. With a Humanize mode for extra realism.
2 ADSR envelopes and 2 LFOs with waveform editor routable to any parameter.
Crystal clear limiting algorithm to limit the output of Heat Up. Even if the output goes above 0 decibels (clipping) there will be zero distortion.
Atmosphere layer, add extra atmosphere to your instruments with sounds like tape hiss, vinyl sounds, wind, rain and much more. Drag and drop your own samples to use as an atmosphere layer.
On Release Sample. Select a sample to play on release either always or randomly. Drag and drop to use your own release samples.
Recommended system requirements:

4 Core CPU
8 GB Ram
64Bit VST or AU compatible Digital Audio Workstation ( DAW )
Give the free demo a try to make sure the plugin performs well on your system before you purchase a license.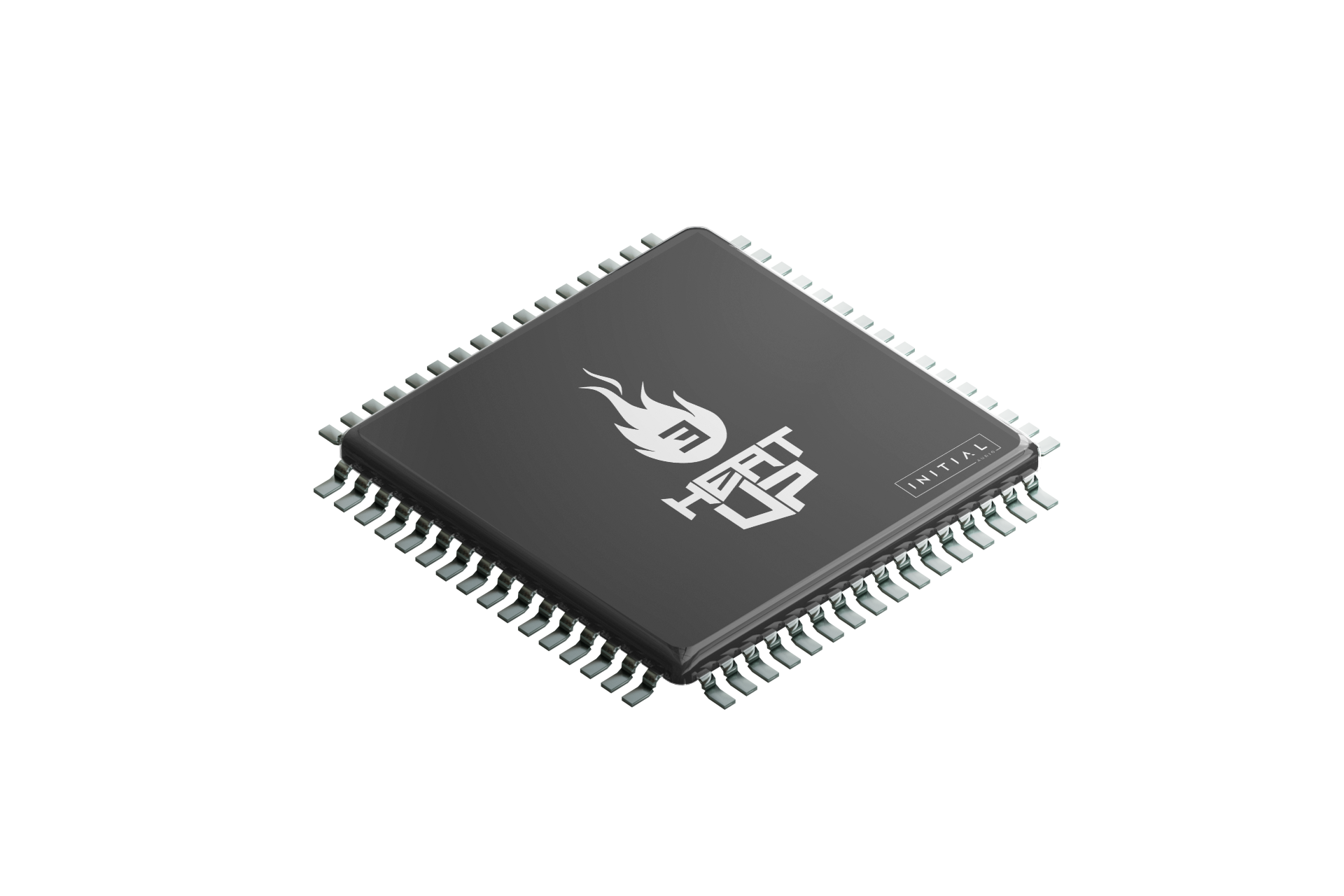 Bonus Plugins
Buy the Heatup3 Ultimate Edition now and get 3 effect plugins for free!
Dynamic Eq
Parametric equalizer with multi-band compression features. Each band has a built in compressor, precise frequencies can be dynamically cut or boosted by setting the threshold. A level meter is available for each band with a marker showing the current threshold level. This gives a level of control over the frequencies in your mix that is not possible with a standard equaliser. This feature is very useful for de-essing or reducing resonant frequencies dynamically.
Supports all major DAWs including Protools
Windows: AAX, VST3, VST2 Plugin
Mac: AAX, Audio Unit, VST3, VST2 (Apple Silicon M1 / MacOS Monterey compatible)
Lifetime free updates.
Slowmo – Halftime Plugin
Playback everything in half time with this easy to use effect plugin for Windows and Mac. SlowMo slows down your mixes, instruments, vocals and even effect channels by 50% in realtime.  In modern productions such as hiphop and trap, half time has become a common effect. Now this effect is even easier to achieve with our custom built half time plugin.
Supports all major DAWs including Protools
Windows: AAX, VST3, VST2 Plugin
Mac: AAX, Audio Unit, VST3, VST2 (Apple Silicon M1 / MacOS Monterey compatible)
Lifetime free updates.
IA-LA1 Compressor
Our IA-LA1 compressor plugin is designed to be super responsive. It comes with a transparent algorithm that introduces no distortion or artefacts. But if colouration is required we have the THD control, which introduces a gentle dynamic distortion adding extra warmth and depth. IA-LA1 comes with accurate level meters and a gain reduction meter giving a clear visual of the compression being applied. Get perfect compression in less time with our IA-LA1 compressor plugin.
Supports all major DAWs including Protools
Windows: AAX, VST3, VST2 Plugin
Mac: AAX, Audio Unit, VST3, VST2 (Apple Silicon M1 / MacOS Monterey compatible)
Lifetime free updates.